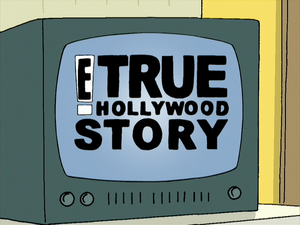 E! True Hollywood Story is an American documentary series on the E! Entertainment Televisionchannel that deals with famous Hollywood celebrities, movies, TV shows and well-known public figures. Among the topics covered on the program include salacious re-tellings of Hollywood secrets, show-biz scandals, celebrity murders and mysteries, porn-star biographies, and "where-are-they-now?" investigations of former child stars. It frequently features in-depth interviews, actual courtroom footage, and dramatic reenactments. Episodes are sometimes updated to reflect the current life or status of the subject.
E! True Hollywood Story originally started as a series of specials beginning on March 29, 1996, but evolved into a weekly biographical documentary series. The regular run as a series began in October 1996. There have been more than 500 True Hollywood Stories.
A True Hollywood Story on ALF aired in "To Love and Die in Dixie".
Community content is available under
CC-BY-SA
unless otherwise noted.