This episode's title is a reference to the application hypertext transfer protocol, known as "http."
Peter references Ellen DeGeneres group selfie at the 2014 Oscars.[1]
Bill Cosby refers to Matt Damon who made a speech defending some sexual predators and men in general in Hollywood.[2]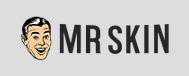 Peter and Chris simultaneously ask Parker Stanton about Mr. Skin, referring to the website that tracks and rates images of nude celebrities.
The Oscar Pistorius as Peter's roommate gag refers to the Former Olympic and Paralympic star accusation of eventual conviction for killing his girlfriend by firing four bullets through the locked door of a bathroom in his house and later claimed that he believed an intruder had broken into his home.[3]
Community content is available under
CC-BY-SA
unless otherwise noted.