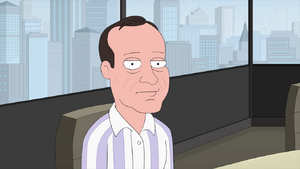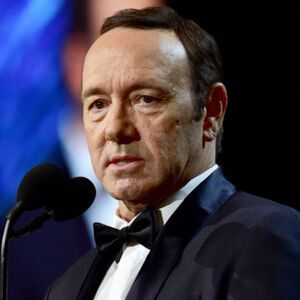 Kevin Spacey Fowler KBE (born July 26, 1959) is an American actor, producer and singer, known for The Usual Suspects, American Beauty, L.A. Confidential, K-PAX, Superman Returns and House of Cards.
In 2017, Spacey was accused by actor Anthony Rapp of making a sexual advance toward him when Rapp was 14. Shortly after, numerous other men alleged that Spacey had sexually harassed or assaulted them.
In "Don't Make Me Over", Stewie runs naked through the mall on a bet with Brian, screaming, "Help! I've escaped from Kevin Spacey's basement!."
Peter notes at the end of The Usual Suspects in "Crimes and Meg's Demeanor" that the character was gay all along, referring to Kevin Spacey.
The guys watch Marvel's The Offenders, a parody of The Avengers featuring sexual predators in "HTTPete" in which Kevin is one of the members of the group.
Community content is available under
CC-BY-SA
unless otherwise noted.