(21 intermediate revisions by 4 users not shown)
Line 1:
Line 1:
 
+

[[File:Lori_Alan.jpg|300px|right]]

−

==Story==

 
−

[[Lori Alan]] has spent the majority of her career doing various amounts of voicework on such television shows as ''The Fantastic Four'', as Susan Storm Richards (aka The Invisible Woman), and as [[Diane Simmons]] on Family Guy. She also voices the character "The Boss" in the video game <i>Metal Gear Solid 3: Snake Eater</i>.

+

Lori Alan as '' '', [[Diane Simmons]] on Family Guy voices .

 
 
 
+

Besides Diane, she has voiced [[Nancy the Postal Lady]] and [[Coco]], [[Lois Griffin]]'s high school friend.

−

==Voices==

 
−

*[[Diane Simmons]]

 
−

*Mail Lady ([[Death Has a Shadow]])

 
 
 
−

==Links==

+

==Links==

 

*[http://www.lorialan.com/ Official Lori Alan Homepage]

 

*[http://www.lorialan.com/ Official Lori Alan Homepage]

 
⚫
−

*[http://www.imdb.com/name/nm0015935/ IMDB: Lori Alan]

 
 
+

[[Category:Celebrity Voices]]

−
 
⚫
 
---
Latest revision as of 12:22, 10 January 2020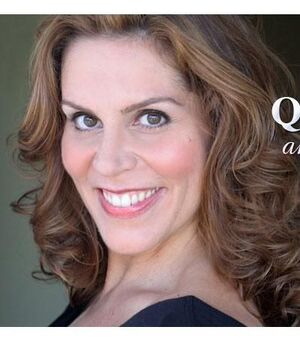 Lori Alan (born July 18, 1966), sometimes credited as Lori Allen, is an American voice actress who provides the voice of news anchor Diane Simmons on Family Guy, various voices on Hey Arnold!, and SpongeBob SquarePants as Pearl Krabs.
Besides Diane, she has voiced Nancy the Postal Lady and Coco, Lois Griffin's high school friend.
External Links
Community content is available under
CC-BY-SA
unless otherwise noted.