Site Updates

News

Disney+ removes "Partial Terms of Endearment" from playlist

Arif Zahir to be the new voice of Cleveland Brown starting in 2021

Family Guy scripts are available at the Transcript Wiki


What should I do?

Never been here before? Check out the Introduction page for a bit of information on how to get started here at Family Guy Wiki.


Go to Introduction

Want to help out the community? Head to Spooner Street to help see what various projects are in the works and what pages need help.


Go to Spooner Street

Editing Family Guy Wiki is easy, and requires no HTML knowledge. Instead, we use a simpler system supported by MediaWiki. Drop in and see how easy it is to use Family Guy Wiki.


Go to Sandbox to practice editing.

Boy's Best Friend aired February 21st, 2021 at 9:30/8:30C on FOX


While Brian bonds with the son of his new girlfriend. Meanwhile, Peter, Quagmire and Cleveland take a joy ride in Joe's new classic car.

Fecal Matters aired January 17th, 2021 at 10:30/9:30C on FOX


When Peter makes it through a bad flu season without getting sick, the hospital asks him to volunteer as a nurse, but he finds himself at a crossroads when his mortal enemy, The Giant Chicken, is admitted to the ER. Meanwhile, Brian receives his genetic test results and learns he is part cat, causing him to have an identity crisis.

Watch The Latest Episodes Here




And Then There's Fraud airs February 28th, 2021 at 9:30/8:30C on FOX

After attending a baseball game, Peter and Chris are inspired to start a memorabilia business. Meanwhile, Stewie tries to combat aging by getting plastic surgery, but ends up taking it too far.

PeTerminator airs March 7th, 2021 at 9:30/8:30C on FOX

Stewie designs a "Terminator" Peter robot to destroy Lois for trying to feed him broccoli, but when things don't go according to plan, Stewie and Brian must go on a Terminator-esque mission to save Stewie's life.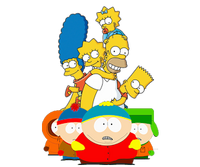 Community content is available under
CC-BY-SA
unless otherwise noted.