Site Updates

News

No end in sight for Family Guy.

Family Guy moves to 9:30 for Season 18.

Cosmos delayed, Family Guy keeps time slot

Gay jokes out at Family Guy

Is the Family Guy movie finally happening?

A definitive guidebook for Family Guy is coming


What should I do?

Never been here before? Check out the Introduction page for a bit of information on how to get started here at Family Guy Wiki.


Go to Introduction

Want to help out the community? Head to Spooner Street to help see what various projects are in the works and what pages need help.


Go to Spooner Street

Editing Family Guy Wiki is easy, and requires no HTML knowledge. Instead, we use a simpler system supported by MediaWiki. Drop in and see how easy it is to use Family Guy Wiki.


Go to Sandbox to practice editing.

Adam West High aired May 12th, 2019 at 9:00/8:00C on FOX


When Brian's proposition to rename Quahog's high school "Adam West High," to honor the late Mayor West, is successful, he feels encouraged to run for office as Quahog's new mayor. The race takes a turn when Quagmire campaigns against Brian for the open seat.

Girl, Internetted aired May 5th, 2019 at 9:00/8:00C on FOX


When Meg suddenly becomes internet famous, she and an excited Peter work together to build her following and create content for her new image that revolves around unhealthy eating. Meanwhile, Brian and Stewie revel in a new ride while Brian's car gets repaired.

Watch The Latest Episodes Here



Yacht Rocky airs September 29th, 2019 at 9:30/8:30C on FOX

When the brewery announces it will be firing one employee, Peter is nervous he will be the one let go. In order to calm his nerves, the family departs on a Yacht Rock cruise that doesn't go as expected.
Bri-Da airs October 6th, 2019 at 9:30/8:30C on FOX

Peter and his friends are sick of forgetting the million-dollar business ideas they come up with while drinking, so they strap on Joe's police body cams to record their every move. Meanwhile, Quagmire is trying to come to terms with an unexpected family development.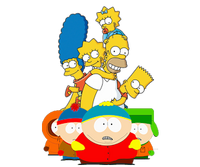 Community content is available under
CC-BY-SA
unless otherwise noted.