Line 23:
Line 23:
 
 
 

'''Current Projects''': I started designing a new GUI for episodes. Take a look at [[8 Simple Rules for Buying My Teenage Daughter|this]] example, and [[Templates|see]] how to use them.

 

'''Current Projects''': I started designing a new GUI for episodes. Take a look at [[8 Simple Rules for Buying My Teenage Daughter|this]] example, and [[Templates|see]] how to use them.

 
+
 
+

<hr>

 
+
 
+

'''Long time, long time''': I didn't update things for quite a long time around here. I was kinda busy, but now I'm back :P I'll continue upgrading the episodes, this time from the newest to the oldest. I saw some episodes of the 5th season (latest) aren't that good looking either :P

 
+
 
+

Oh, and I created a blog. Nothing special, just if you want to keep track of what I do and read some updates about the updating of this wikia on my behalf. [http://pilotkevin.blogspot.com http://pilotkevin.blogspot.com]
---
Revision as of 23:46, 13 February 2007
I'M AN ADMIN ^_^ http://img160.imageshack.us/img160/3434/piloticononbottom1vl2.gif pilotkevin¦talk
---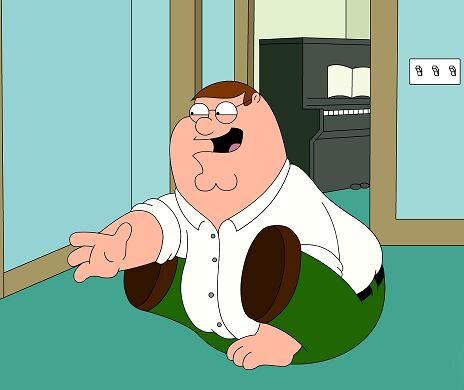 Hey guys, this is my user page. Assrace, anyone?!
---
I knew about this Family Guy Wiki when I noticed the Search Wikia thing going on. I try to add as much information as I can, including pictures to pictureless articles and formatting pages that just look weird to me, like character pages that don't have the special character frame.
I live in Israel and mad about Family Guy. Watch it all the time, laugh every time :) Even when Family Guy makes a reference to commercials or cultural things I don't know (because I don't live and watch TV where most of you do) - Family Guy is still hilarious.
---
Update: I had few ideas about making Family Guy episode indexable. I sent an email to Wikia asking permission to start a new wikia, but they said that it'll be better if I do it inside FamilyGuy.Wikia. It's being implemented as we speak! I'll announce when I'm done. (will take long time!)
---
Hurray, I'm an administrator! Thank you for making me an admin. I hope my contributions will help this Wikia.
---
Current Projects: I started designing a new GUI for episodes. Take a look at this example, and see how to use them.
---
Long time, long time: I didn't update things for quite a long time around here. I was kinda busy, but now I'm back :P I'll continue upgrading the episodes, this time from the newest to the oldest. I saw some episodes of the 5th season (latest) aren't that good looking either :P
Oh, and I created a blog. Nothing special, just if you want to keep track of what I do and read some updates about the updating of this wikia on my behalf. http://pilotkevin.blogspot.com
Community content is available under
CC-BY-SA
unless otherwise noted.